"The sexual abuse of children is a crime that our society abhors in the abstract but tolerates in reality."-Suzanne Sgroi, A National Needs Assessment for Protecting Child Victims of Sexual Assault
"Our culture…had embraced a double standard: We were more nervous about sex but more accepting of pornography."-Stephen Singular, Presumed Guilty: An Investigation into the JonBenet Ramsey Case, the Media, and the Culture of Pornography
"It is quite likely that some of our faves are implicated"-Christine Pelosi
Content Warning: This post discusses potentially triggering topics such as pornography, child abuse, bestiality, and associated topics. If these things are a source of anxiety or trauma for you, be careful while proceeding.
On September 14, 1999, Patrick Naughton flew from Seattle to Los Angeles, giddy to meet with a 13 year old girl. Naughton had told the girl he was in love with her and would like to "get her alone in his hotel room and have her strip naked for him." Naughton was the vice president of Infoseek, a company in Disney's Go Network portal, developed to help Disney gain an online presence in the early days of the Web. It was a private Disney jet which carried Naughton to meet with his underage love. According an article from 2000, "Within two days of his arrival in Los Angeles, the high-flying exec, who bragged he partied with actress Reese Witherspoon and Playboy czar Hugh Hefner, was arrested on Santa Monica Pier — charged with traveling interstate with the intent to have sex with a minor, possession of child pornography and using the Internet to induce a minor into sexual activity."
At the time, the Naughton news came and went, with many writing it off as an example of one bad apple in the "Magic Kingdom's" orchard. But in a post-Epstein, post-MeToo world, we can reflect on the life of Patrick Naughton and see the issues with this narrative. As stated above, he was well received among Hollywood circles. Like Epstein, Naughton had long worked with and was accepted as a member of "the scientific community." The company Naughton worked for and had a significant role in by the late 90s, Walt Disney Co., has a long history of sexual abuse allegations against it.

When we consider child abuse as the exploitation of a child for an adult's pleasure, Disney obviously has a much more open history of abuse, one which ties into the abuse of child actors by Hollywood since its earliest days. Consider Bobby Driscoll, best known for starring in Disney mega-hits like Song of the South, So Dear to My Heart, The Window, and the 1950 adaptation of Treasure Island. Driscoll was also the voice of and likeness appropriated by animators for the Disney version of Peter Pan.
Despite Disney making innumerable sums from the Peter Pan character, which is quite literally a 2 dimensional Driscoll, the child-star died in poverty. Driscoll, who became addicted to drugs and was in and out of prison several times in the waining years of his fame, died in 1968, when he was just 31, of heart failure. Interestingly, his body was discovered in an abandoned apartment building by two little boys who had gone there to play. Driscoll's star had fallen so far by then that he was buried in an unmarked grave and his family didn't learn of his death until nearly a year later. On both a spiritual and physical level, the toll taken by the extraction of wealth from Driscoll by Disney as a company was very similar to the abuse inflicted and enabled by Patrick Naughton as a private individual.
The symbol of Peter Pan created by animating Driscoll's likeness and recording his voice, the abuse of everyday kids for the desires of an adult (including the extraction of wealth), the intermingling of abuse with the world of celebrity, and the promise of Disney (a world where people never have to grow up, that is insulated from the challenges of reality and able to provide the individual with whatever they desire so long as they don't transgress the boundries of the "Magic Kingdom") all overlap in the life of Michael Jackson.

Michael Jackson's rise to fame was propelled by his father, Joe Jackson. Joe was a high school dropout and steelworker when he began to groom five of his children to become pop stars. According to a Vh1 documentary", Joe Jackson was emotionally and physically abusive to a young Michael, who he realized early on would be the face of the Jackson 5. "If you didn't do it the right way, he would tear you up, really get you," Michael Jackson said. Joe would confirm this occurred but justified the beatings by claiming they were not random, but necessary to whip the Jackson brothers into shape.

This excuse by Joe was repeated by Michael Jackson later on, who claimed the abuse was responsible for his immense success. Michael would go on to hold an annual "Joseph Jackson Day" on his Neverland Ranch and create a foundation focused on "promoting nurturing relationships between parents and children and fostering programs that help all children gain the love, attention and quality time they deserve." Jackson further explained the purpose of "Help the Kids"; "[The organization] is trying to help adults and parents realize it's in our power to change the world our children live in."
Jackson created "Help the Kids" in 2001, after a decade of individuals coming forward to allege that Jackson groomed and raped them as children. In a 2019 HBO documentary called Leaving Neverland, two of Jackson's accusers, who were "shaped up" by Michael as backup dancers for his world tours, go into extensive and convincing detail of the abuse they faced at the hands of Michael, much of which occured at his Neverland Ranch. According to Wade Robson, one of the accusers from the film, Michael told him: "You and I were brought together by God. We were meant to be together and this is us showing each other that we love each other."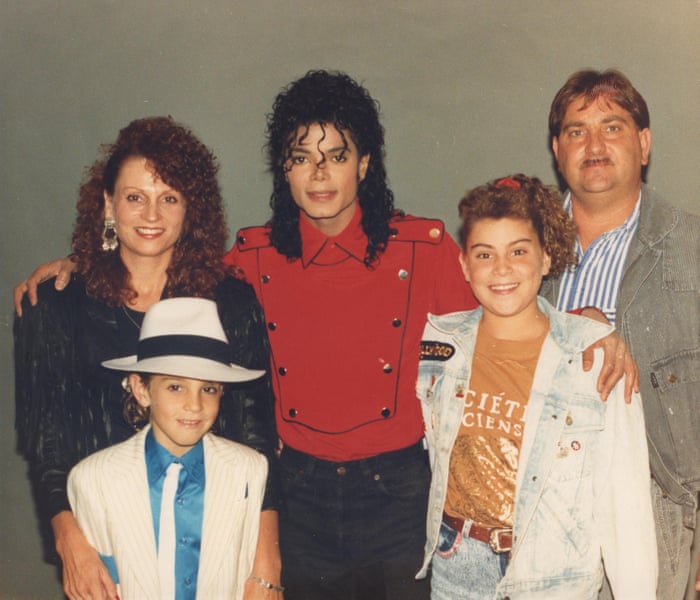 Both Bobby Driscoll and Joe Jackson spent their early childhood poor in the Mid West. The pattern of attempting to escape a boring, depressive existence via America's fetishization of youth is repeated in two other sectors of the "entertainment industry" which may initially seem vulgar to link together: pornography and the child beauty pageant circuit.
In an interview with the Rialto Report, a podcast dedicated to telling the history of the porn industry's "Golden Age", a pioneer of modern pornography, Howard Ziehm, recounts a story wherein he was hired by he and his partner's film distributor, Reb Sawitz, to film a woman having sex with a dog. Ziehm claims that after he pulled this off, Sawitz, who Ziehm describes as an "ex-biker" harassed by the police for allowing his own children to appear in a nude magazine, gave him an offer he had to refuse. An impoverished "Okie family" had made their way Westward for fame and fortune and apparently the father told Sawitz that the mother and her underage son would have sex on film together. After Ziehm refused, Sawitz went ahead with shooting this incestuous act with another photographer.
Sawitz was caught by the police, but only served a six month sentence. Years later, in 1987, Sawitz was arrested for allowing a 16 year old girl to star in one of his films. According to the LA Times, police said, "precautions were lax" in general at Sawitz's Pretty Girls International.
Apparently the Times forgot their own detailing of Sawitz's crimes, as they reported on him in a positive light just two years later. Sawitz was doted upon for his contributions to the North Hollywood softball circuit, which the Times describes as making up a "mini-sports empire." The article notes that Reb "lives and breathes sports" and has coached "hundreds of youngsters."
Sawitz's son, Shane, would be profiled by the LA Times in the year 2000, in a fluff piece about his coaching of a softball team owned by his father and consisting of girl players aged 15-18. The same year that this piece was released, the Times would once more write an article including Sawitz, this one being about the mysterious death of his fellow pornographer Harold Guthu, who is said to have worked both in soft core porn and the mainstream film industry. Each of these articles were released on year after the porno tabloid site LukeIsBack alleged that Ron Spallone, another figure in the world of California porn, had called Sawitz a "piece of shit" who treated girls like "indentured servants." Some might dismiss this as hearsay, but Reb Sawitz himself felt compelled to deny the accusations.
Howard Ziehm, the man whose career in pornography was more or less made by the "dog loop" he produced for Sawitz, started his own porn film studio with his friend Bill Osco. The duo produced a somewhat succesful film titled "Hollywood Blue" to kick-start the new phase of their careers, but it wasn't until their second porn movie, Mona the Virgin Nymph, that the two became famous.
Mona, filmed and released in 1970, helped jump start the "porno chic" movement of the 1970s, which would normalize and destigmatize the consumption of pornography and have after effects in this regard even during the more conservative 80s and 90s. The "plot" Mona, as the title suggests, is essentially a more overt form of the story Kubrick's Lolita could only hint at years earlier. The actress who plays Mona is of age, but she is heavily coded as a "barely legal" teenager and there is a flashback where she is presented as even younger. In this flashback, she performs fellatio on her own father, whose face is obscured by a newspaper. In the Rialto Report interview, Ziehm says the newspaper was put there because the actor was embarassed to be in the film. However, it could also be seen as something similar to what some victims of childhood trauma describe regarding dissasociation regarding the mental inability to coherently remember events.
A film even more associated with the "porno chic" era is 1972's Deep Throat. In our current, highly pornified times, it is hard to really get an idea of how much of a cultural impact this film had. This interest in Deep Throat among the upper-middle class was so intense that it is what led New York Times columnist Ralph Blumenthal to coin the term "porno chic." It became something of a trend for public figures and celebrities to make it known that they had seen the film, with Martin Scorsese, Brian De Palma, Truman Capote, Jack Nicholson, Johnny Carson, Spiro Agnew, Frank Sinatra, and Barbara Walters being among the few to have viewed it. Howard Simmons, the managing editor of The Washington Post, chose to use the name "Deep Throat" for Watergate insider who gave the paper much of its material on the scandals that rocked the Nixon adminstration. Deep Throat gained attention from mainstream film critics upon its release. Roger Ebert, whle giving the film an overall negative review, its notable that such a mainstream and well-regarded critic even paid attention to a work of pornography. A review in Variety was much more ecstatic: "Deep Throat doesn't quite live up to its reputation as the Ben-Hur of porno pix, it is a superior piece which stands a head above the competition."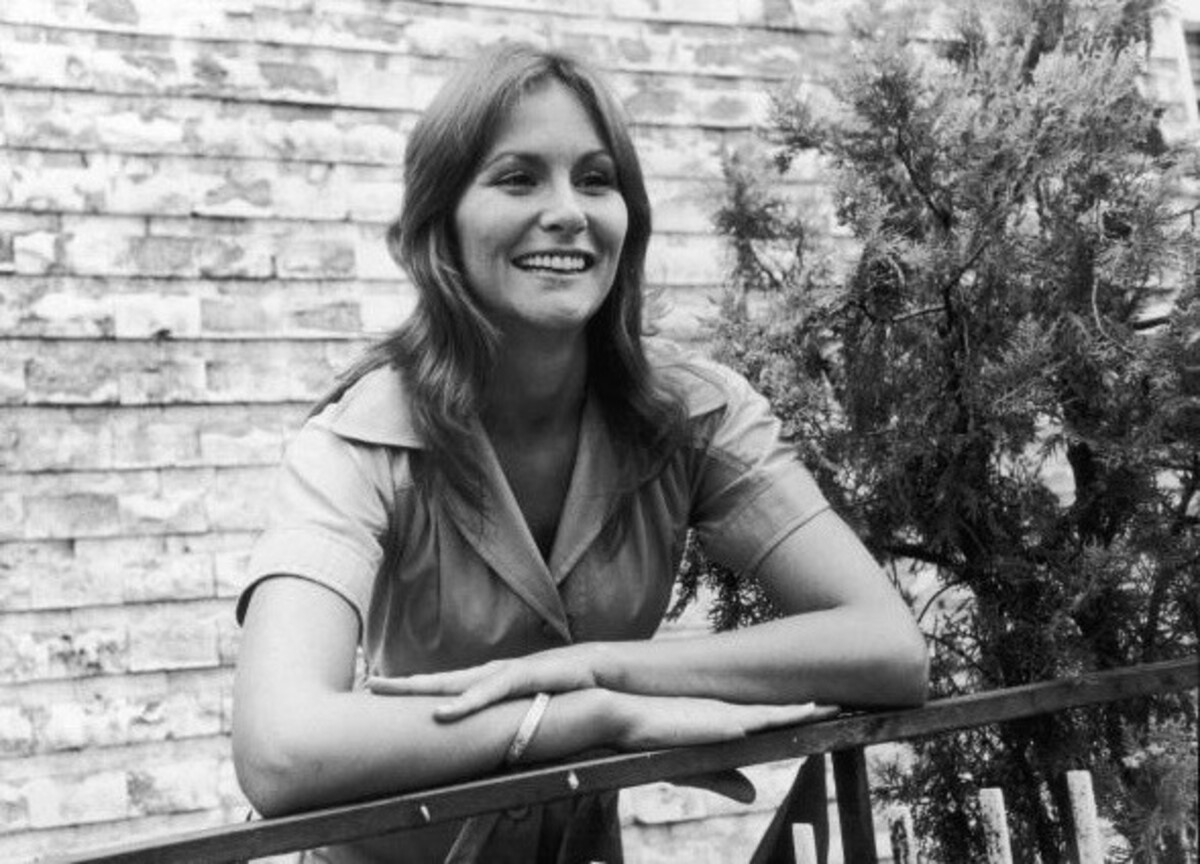 Linda Boreman, who stars as Linda Lovelace in the film, was also a victim of child abuse in a lower class family who, in her late adolescence and very early adulthood, attempted to escape this life and ended up involved in a sexually abusive and exploitative relationship because of it. Boreman was beat regularly by her mother, a devout Catholic, and neglected by a cop father who was at work more often than he was at home. At age 19 Boreman became pregant and, after having just turned 20, she was tricked by her mother into putting the child up for adoption. That same year she returned to her hometown of New York City to study at a computer school, but was involved in a near fatal car accident. After moving back in with her parents in Florida, she met Chuck Traynor, who initially was very tinder toward Boreman but flipped the switch toward manipulation and abuse as soon as he could use her.

Traynor, who Boreman married, soon started pimping out his new wife. He got her "work" in a bestiality film similar to the one Ziehm was notorious for which would become known as Dogfucker. Boreman has said that Traynor would "force her to do these things by pointing an M16 rifle at her head." Boreman has written in her memoir, Ordeal, that she was "literally a prisoner" and that her initiation into "sex work" was "a gang rape by five men, arranged by Mr. Traynor. It was the turning point in my life. He threatened to shoot me with the pistol if I didn't go through with it. I had never experienced anal sex before and it ripped me apart. They treated me like an inflatable plastic doll, picking me up and moving me here and there." It was in this environment that Boreman would be contracted to play Lovelace in Deep Throat, which was financed and distributed more or less entirely as a project of the Gambino Crime Family of the Italian Mafia. Ziehm's Flesh Gordon, along with several other films and theaters considered pillars of "porno chic" would be financed wholesale by Mafia money.
By some estimates, porn consumption made up over 50% of VHS sales in the early 80s and some have theorized that it was the popularity of porn on tape that killed Betamax as a format. A huge pornstar of this era was "Traci Lords" (born Nora Louise Kuzma), who would be revealed to have starred in over 100 porn films before she was 18. Like Boreman, Kuzma came from an abusive family life and was the victim of sexual abuse as a teen at the hand of her mother's boyfriend. Like Boreman, Kuzma became pregant while a teen, although she was even younger (15) and forced to get an abortion. Her abuser supposedly introduced Kuzma to the woman who would give her the ID that stated she was 20 rather than 15, and it is allegedly this ID that fooled pornographer Jim South into signing Kuzma with his agency. However, Kuzma disparaged South in her memoir as an abuser who would give her alcohol and cocaine to relax during scenes. There is also the fact that South's agency would be exposed for signing an underage girl yet again in 1991.
The demand for pornography that depicts girls as teenagers or even younger has only grown over the years. Pornstar Janice Griffith writes, "The most popular search term on the internet for pornography is "teen"—even though, in most states, adults shouldn't be having sex with anyone under the age of 18, leaving only two legal years… The world is obsessed with youth, so pornography is inundated with that theme. "Teen" or "Barely Legal" porn isn't something new. Even before the internet took hold, Playboy was releasing special "college girl" issues, while Hustler's Barely Legal magazine pandered to men's fantasies of young, sexually inexperienced women."
Indeed, as Dr. Ross Cheit notes in his The Witch Hunt Narrative, in 1988, Playboy published an article by Lawrence Stanley arguing that pedophiles & child pornographers are not a serious threat to society & that child porn essentially constituted a myth. As it turns out, Stanley was himself a child pornographer. "Stanley is a self-proclaimed 'girl lover' who produced a variety of magazines with pedophile themes, sold pictures of young girls at nudist camps, and produced a newsletter called Uncommon Desires" Cheit writes. Uncommon Desires describes itself as, "the voice of a politically conscious girl-love underground."
Stanley's article won an award from the Free Press Association in 1989. It was given to him by Debbie Nathan, who ruthlessly pushed the narrative that virtually all large scale child abuse cases in the 80s were "witch hunts" and "hysteria" and whose book (co-written with Michael Snedeker) Satan's Silence, is considered a definitive text on the "hysteria" regarding "ritual child abuse." Stanley was later convicted in a Dutch court for sexually abusing three girls aged 7-10. In 2002, he was arrested on child pornography charges in Brazil. According to Cheit, the Brazillian newspaper Epoca described Stanley as, "controlling an international network of child pornography."
Another book pushing this line, The Politics of Child Abuse, was authored by Paul and Shirley Eberle. The Eberles also authored one of the only book length examinations of the McMartin trial, which supposedly kicked off the "hysteria" described by Nathan (as will be shown in future installments of this series, there was no hysteria and many of the supposed "witch hunts" had a wealth of evidence to support their claims). Before their sudden interest in challenging survivors of child abuse, the Eberles had a long career as pornographers, with much of their work being impossible to describe as anything other than child porn. According to Lisa Mashel, "On the inside pages," of one Eberles publication, "were photos of children being raped, a child standing over an adult and urinating into the adult's mouth, written pieces detailing sexual experiences with young children…" Cheit states in his book, "I have confirmed this information independently…" (see screenshot)
Such open conflict of interest between pedophiles, child pornographers and those popularizing (and profiting from) the narrative that there was no epidemic of child abuse in America and that there certainly was no such thing as organized networks of child rapists (along with other types of abusers) among the rich and famous, is the result of, as Cheit puts it, "'powerful social forces', never acknowledged in the witch-hunt narrative, that also contradict the claims of 'hysteria' and overreaction to allegations of child sexual abuse." These forces, as Cheit says, primarily rely on "secrecy, silence, and disbelief", on an "air of denial," which have their origin "in the era before child abuse was 'recognized' as a social problem."

This era of denial faced its first challenge in the 1800s, when French physicians Abrose Tardieu and Paul Brouardel each began to take seriously the possibility of abuse in their respective studies of broken bones and other injuries in children. It would not be until 1946 until a serious second step in this process was taken by American radiologist John Coffee, who wrote an article about abnormal bone fractures in infants. The editors of the journal which published the article were so alarmed by its implications, it ended up not even containing one reference to intentional abuse.
It would take over a decade for Dr. Henry Kempe to coin the term "battered child syndrome" and yet another decade after that for the Child Abuse Prevention and Treatment Act of 1974 and the Protection of Children Against Sexual Exploitation Act of 1977. The latter was originally passed when a "minor" was considered to be anyone under the age of 16 and initially was only enforced against images that depict "obscene" sex acts with children. It would be another 7 years, in 1984, for the age to be raised to 18 and the clause requiring "obscenity" to be dropped.
That means that in between the late 19th Century and the mid 80s, child abuse was simply not taken seriously by most in the Western world, including in the United States. As Cheit writes:
"Historian Linda Gordon has documented how case workers in Boston, during the Progressive Era, construed father-daughter incest as an encounter between a seductive and sexually precocious girl and a relatively innocent man. Another historian, Estelle Freedman, has recounted how a major study of child sexual abuse and incest in the 1950s described the majority of victims as "seductive" and "flirtatious," stigmatizing the victims as the perpetrators."
Until it became illegal in the late 70s, child porn was simply another "subgenre" of porn in general. This is because child abuse as such was not only largely tolerated, albeit in a conspiracy of silence, by larger society, but was often not even regarded as a serious issue. Indeed, as the historians Cheit quotes point out, and as the lives of Bobby Driscoll and many other child stars before the 1970s show, it was more or less intrinsic to the functioning and reproduction of the "traditional family." As social values began to shift throughout the 60s and 70s, something curious happened; child abuse was outlawed on the legal level, but was simply rebranded in mass culture. In pornography and, in increasingly pornographic mainstream cinema and television, it was seen as "transgressive" and even "progressive" to tantalize audiences with younger and younger bodies.
The continuing abuse required to produce this media was largely handwaved away, as was the continuing abuse required to produce literal child porn which, like pornography in general, was booted from the mainstream during the Reagan 80s, but became more popular than ever thanks to "home viewing" and then the Internet.
In these years, "child liberation" was tied by the Religious Right to the normalization of pedophilia thanks to the proliferation of groups such as NAMBLA in the USA and the Paedophile Information Exchange in the UK, as well as the popularity of defending pedophilia among some on the academic Left. This "pedo chic" era includes feminists such as Judith Levine and Camille Paglia.
"I fail to see what is wrong with erotic fondling with any age," Paglia, who is now a favorite of influential Leftist podcasters Anna Khachiyan and Dasha Nekrasova, told pro-pedophile advocate Bill Andriette in 1995, two years after she signed a manifesto supporting NAMBLA. In 1997, Paglia told Slate that "I have repeatedly protested the lynch-mob hysteria that dogs the issue of man-boy love. In Sexual Personae, I argued that male pedophilia is intricately intertwined with the cardinal moments of Western civilization."
Indeed, within academia a libertarian approach to the question of pedophilia became very en vogue in the second half of the 20th Century and beyond. As Alec Grant notes:
1977 was the year of an unsuccessful lobby by French intellectuals to defend intergenerational sex. Included among these were the otherwise well-respected philosophers Jean-Paul Sartre, Simone de Beauvoir, Jaques Derrida, Roland Barthes and Michel Foucault. These figures were at the forefront of the use of academic authority to lobby governments to liberalise and decriminalise adult-child sexual contact…

In 1978, Foucault took part in a France-Culture broadcast with two other gay theorists, Hocquengham and Danet, to discuss the legal aspects of sex between adults and children. They wanted a repeal of the law preventing this because they took the view that in a liberal (they really meant libertarian) society, sexual preferences generally should not be the business of the law…
Grant goes on to point out that notable scholars, academics, and intellectuals throughout the West, such as Brian Taylor, Ken Plummer, Peter Righton (who was in the 90s convicted of possesion of child pornography), Tom O'Carroll, and Philip Tromovitch plunged into the normalization of pedophilia throughout the 70s and 80s. In Denmark, where all forms of pornography were federally decriminalized in 1967 and child pornography was not explictily banned until the early 80s, the Color Climax Corporation produced mainstream child porn and bestaility titles. (George Freeman, Ray Buckey's cell mate, testified in the 1984 that Buckey and his family were using the school to produce child porn they sold to buyers in Denmark)
Among that same Religious Right, however, a nostalgia for the old days of child abuse as it existed in the "traditional family" emerged. This manifested in the analysis of "elite pedophile rings" which often pointed to what we now know for sure to be a real phenomena, but in a highly sensational and cartoonish way that made the problem difficult to take seriously. This is interesting when one considers that men such as Roy Cohn, William Casey, George HW Bush, and other figures who helped cultivate the Reagan counterrevolution of the 1980s that so relied on the Religious Right, were themselves members of these same "elite pedophile rings."

What we have here is a false dicothomy that launders the very real existence of an epidemic of child abuse into the sphere of glib culture war politics and fails to do much materially except make a myriad of cranks, snake oil salesmen, cynical media pundits, and pseudo-intellectuals, many of whom are themselves abusers of children and adolescents, extremely wealthy. As Stephen Singular writes in the introduction to his analysis of the JonBenet Ramsey case, Presumed Guilty when he arrived in Boulder, Coularado for the police press conference regarding the murder:
"In the library's lobby this evening, photographers were snapping pictures of journalists who were interviewing other reporters who were talking to TV personnel who were taping their words that would be presented later to their audiences as news."
Singular continues:
"By the mid-nineties, the talk show had become the most popular form of AM radio and was even more succesful on television. Its stars were instantly recognizable by their first names only-Oprah, Howard, Sally, Jessy, Rush, Larry, and Jerry-and its effects on bending and shaping public consciousness were immeasurable."
Later, Singular writes that JonBenet was "as alive in cyberspace as she had once been as a youngster playing in her backyard in Boulder." This was because, "The Net displayed many of the same images as those with which the American media had lately been saturating the public" such as pictures of her modelling as fictional characters and videos from her performances in child beauty pageants. Singular says:
The Ramsey case was pervaded with a maddening double standard, and these images of the child were no exception. They constantly appeared on the TV screen, while the news commentators condemned them. Into every living room in the nation was thrus the Great American Titillation Dilemma, who message now could not have been more mixed; eros was fabulous for TV ratings and countless other business promotions, yet it raised uncomfortable questions. We loudly proclaimed the Ramseys guilt (and our own innocence), while we became voyeurs, addicted to a powerful combination of sex and death, and no matter how hard we tried to rationalize our viewing it felt unhealthy.
Singular continues:
Child beauty pageants have a distinct class aura. They can be to the working class child what soccer is to the middle class-the activity of choice. Little tribes, made up mostly of women, follow them around and promote their daughters…The Ramseys were anything but workingclass and their mere presence at Colorado's pageants…gave the events a certain prestige.
This class dynamic is elaborated upon by Elisabeth Hardy in Pageant Culture, Media, Social Class, and Power: "As a career platform, pageants are seen as a step into a glamorous field of work." Parents and grandparents featured in a program about such pageants, "dream of 'showbusiness jobs'…for their daughters, focusing on money and glitz." The girls in another program are, "groomed for a life of performance as their parents invest in clothing, appearance, modeling and talent routines, and more." Hardy points out that these pageants and the media which covers and emulates them become "a place where toddlers and little girls become sexualized women complete with the hair, makeup, clothing and alluring modeling routines and talent performances…this seductiveness is seen as a form of parental intrusion, in which children are seduced into the fantasies of their parents. It seems that the pageant culture seduces parents into the fantasies of its culture as well, providing to these little girls a world that is unlike anything else, a realm outside of reality where they can be as sexual as they want and exercise a type of power they have not heretofore experienced."

Children in American culture (and arguably in Western culture writ large), are seen as objects through which to manifest the unfulfilled desires of adults. They do not exist as a particular class of person who must simultaneously be protected and given careful aid in their development, but merely as raw material for a sort of alchemy by adults. Maintaining this sentiment at the level of culture and mass psychology necessarily enables organized, institutional, and sometimes yes, even "ritualistic" sex abuse of children and adolescents. It also facilitates the sexualization of children at younger and younger ages-in the world of consumer analysis, they have even created a term for the strictly business end of this process: "KGOY-Kids Getting Older Younger."
What we have in the West is not just an epidemic of individuals or groups abusing children and teens, although this certainly is part of the problem. It is also an entire socio-cultural tendency toward the grooming and sexualization of children on the one hand, and the infantilization and sedation of them if they survive into adulthood on the other.
With the JonBenet case in particular, and with the treatment of violence against children by the mass media and now social media in general, we get a sort of "socially acceptable form of child pornography" as Peter Sotos (himself incredibly problematic, to be sure) once described the TV show Supernanny. Beneath nearly every facet of childhood in Western civilization since the end of the Cold War, and accelerating in particular in the neoliberal age, is the desire of adults, not the welfare and organic development of children into healthy adults with a sense of self and purpose. And this desire, more often than not, manifests in ways which are objectively perverse. Consider this image from the Globe tabloid, released during the JonBenet investigation:
As JoAnn Conrad wrote of princess-based fairytale stories an their function in American culture:

"As the female imagery of the princess became more and more severe, impossible, eroticized…the job of modeling for such animation, and the illustration of female sexuality, settled onto younger and younger girls. Such ultimately docile and manipulable bodies…tend to expose a social sexual fantasy with the child playing an adult role…According to the cultural stakes which deny violence and sex within the confines of the "normal family", we deny the sexualized nature of the images of women and children that permeate our everyday lives, thus engaging in defense of some of our most tenacious and resilent national myths."
Now that the triangle between Disney, Jackson, and Driscoll mentioned at the beginning of this piece has been made more three dimensional I will close it with this: Andy Warhol's Blue Movie is considered something of a precursor to and forefather of the "porno chic" movement which started with Mona. Bobby Driscoll, in his older years, became close with Warhol, and could often be seen around the factory. However, even this was, yet again, a result of cynicism. As Marc Eliot said: "Bobby was a curiosity. He wasn't really part of the crowd. Warhol was so perverse, that he loved having Bobby Driscoll as part of his scene. That was Warhol's perversity in full play — you know, dissipated Hollywood."